Approximately 56% of the world's population uses social media, with an average user spending 2 hours 25 minutes on social platforms daily. A Physical Therapist (PT) can tap on the vast traffic and usage to assert brand dominance and gain additional business.


Although there are multiple marketing methods, using paid social media ads is more direct and brutally effective. You're looking at the ability to target the ideal patients in a preferred locality, quickly. That said, the right paid ads strategy will yield more patients, increase awareness, and revenue for your practice.
Here's how paid social ads can yield extra revenue for PTs.


1. Attract High-Quality Traffic
Social media metrics such as many likes, followers, and engagement on your posts, can offer you a false impression of a big brand. Despite its benefits, e.g., brand reach, you're also interested in the quality of leads that directly affect the practice's profitability.
As such, it's essential to direct high-quality traffic, which has a better chance of bringing more revenue to your business. Social ads have templates that enable users to select the right audience based on location, income, household, motivation, interests, etc.
As you run a paid social ad, it's also essential to understand the strengths of the platform and your target audience. If your ideal patients are professionals suffering from lower back pain, LinkedIn is the perfect platform to run your ads. You may also find youthful users on trendy platforms like Tiktok or Instagram.
You can also leverage specific platforms to run ads to generate high-quality traffic. Facebook, for instance, has advertisements that you can apply to collect contacts of potential patients. Subsequently, you can utilize these contacts to run retargeting campaigns.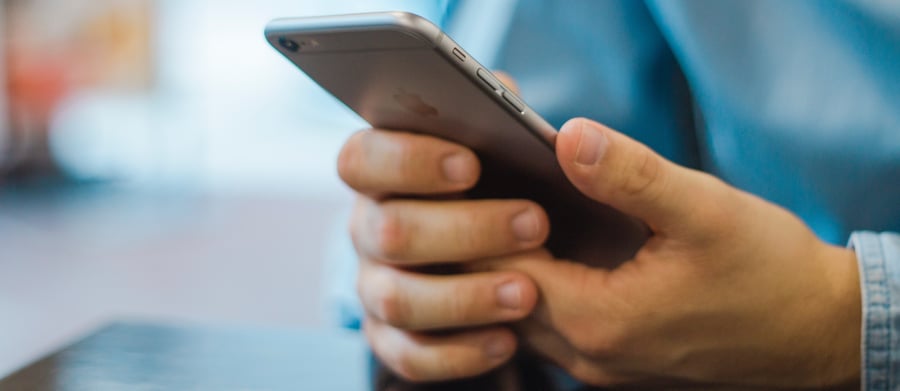 2. Increase Conversion Rates
After attracting high-quality traffic and leads, it becomes easy to convert them into buyers. Equally, you eliminate the budget you'd have spent experimenting, thereby boosting your Return on Investment.
The right target audience makes the path to closing business shorter. You'll now concentrate your efforts on convincing them your offer is the best choice. Instead of filtering out low-quality leads, you'll channel your efforts into improving your strategy to close the leads.
Here are two strategies that can yield more business using social media for physical therapists:
Video Ads: You can create unique videos like testimonials, explainer videos, or demos to boost sales conversion. A video has versatile benefits, like hooking an audience and showing off your products.
Compelling Call to Action: It's possible to boost your sales by making small changes in your wording. Instead of writing a mere 'Visit our Clinic,' you can include a compelling text like 'Schedule an appointment via Feed.'


3. Re-Target Patients That Have Displayed Interest In Your Service
Typically, a lead takes a long route after showing interest before graduating to a paying customer. Whenever a patient visits your website, that's a lead worth following up. You can therefore use social media ads to promote content that resonates with their needs.
Equally, users might have spent insufficient time on your website to make a sale after the initial advert. You can therefore utilize paid ads to improve the interaction time and eventually boost the conversion rate and sales. Facebook or Instagram business pages let you create retargeting ads using custom ads.
Here's a list of users you can target.
People who have engaged with your site
Users who have saved your page or post
Anyone who has clicked on the call to action button
Past website visitors


Try Our Physical Therapy Franchise Model
Paid social ads can transform an average practice into a thriving service provider. The adverts are highly targeted, which results in better quality leads and eventually more business into a clinic. That said, you can partner with FYZICAL Therapy and Balance Centers to gain marketing support. We're all about helping our members achieve success in Physical Therapy. Visit us to discover Franchise opportunities.