Physical Therapist Marketing
---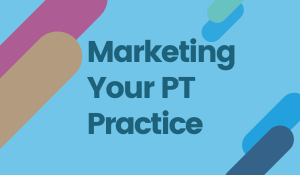 Similar posts
Physical Therapy Business
Here are four ways to increase clinical productivity and physical therapist productivity for your physical therapy practice.
Physical Therapist Marketing
Marketing is a necessity for attracting new patients to your physical therapy practice, and it's important for retaining existing patients, too....
Physical Therapy
Like any other business, a physical therapy business relies on its customers to earn revenue. Here are the best marketing strategies to use.
Subscribe for updates
Be the first to know about new franchisng insights from FYZICAL Therapy Balance Centers