Physical Therapy
Pros and Cons: Starting Your Own Physical Therapy Practice vs. Franchising Your PT Practice
---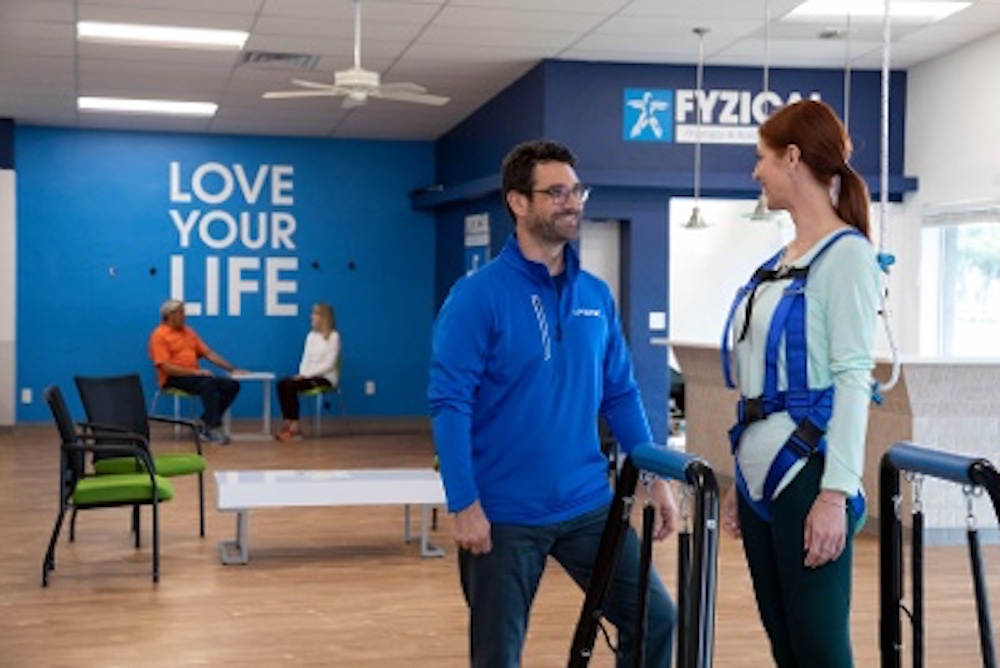 You have decided you want to open a physical therapy practice and you know you have options for getting started, how do you know what makes the most sense for you as a prospective business owner? Deciding which route to take can feel overwhelming, this article will detail the pros and cons of franchising vs. starting a physical therapy practice from scratch to help you make a more informed decision.


Benefits of a Physical Therapy Franchise Model

Education and Resources
A physical therapy franchise model provides franchisees with a wealth of knowledge and resources, including extensive training – both clinical and business, operations manuals and support, access to business and clinical expertise, a community of other PTs, easy access to understand industry changes and expectations, strategic planning, a nationally recognized brand, and many additional benefits. A franchise concept gives you access to better equipment and materials pricing because sales are done at scale, and you are operating on a proven scalable model which helps you know in advance what the revenue expectations and averages are. A physical therapy franchise model saves time and money in the long run.


Location Selection
When you purchase a physical therapy franchise, like FYZICAL, a team helps you identify and secure the most ideal location for your new practice. Franchise systems have access to robust mapping tools that can pinpoint an ideal target for a clinic based on visibility, traffic counts, identifying potential patient load based on patient persona and behavior profiles - access to this kind of technology is invaluable to someone trying to identify the best and most lucrative location for their physical therapy practice. The franchisor can help you negotiate lease terms and identify potential issues and challenges before you sign a long-term contract. When you choose to start from scratch, you'll have to do all of this on your own.


Marketing and Brand Resources
One of the most challenging parts of private practice ownership is marketing. How will you get patients if nobody knows you exist? Franchisors typically provide marketing tools, resources, and FYZICAL even provides turnkey content, campaigns, and blogs for their franchisees. Here, you work with our marketing team to develop a strategic marketing plan that fits with the goals, seasonality, and patients unique to your microlocal market. Plus, you get the benefit of working under an established brand – patients will know who you are without ever having been to your practice before!


A Proven Physical Therapy Business Model
Franchising, in general, has a proven track record of success. That means the systems for opening, operating, and marketing have been proven to work when properly implemented by the owner. Franchisors have the benefit of working with systems at scale – which means when something isn't working for one location, you can usually find a way to fix it for everyone else before it's a problem. Franchisors are governed by a financial disclosure document – a legal document that clearly outlines what a franchise owner can expect to spend and to earn when they partner. Want to see the FYZICAL FDD? Request one here.


Vendor Partners Reduce New Physical Therapy Practice Costs
Many franchisors work closely with vendors to ensure their franchisees have access to reputable, high-quality products and services that are proven to drive results. This relationship saves you time and money when you start building out your physical therapy practice. This benefit can help you to free up funds that could be invested elsewhere in your business, like marketing campaigns, new technology, or educational collateral for patients and staff.


Robust Community of Collaborative, Like-Minded, Practice Owners
When you choose to leverage a franchise model for your physical therapy clinic you will be part of a larger community of business owners and physical therapists who achieve their goals and face challenges every day. This community is a resource to any franchisee looking for additional guidance with a complex case or navigating a business challenge. Knowing that you can pick up the phone or send an email and find immediate support from others using the same practice model is a huge benefit when you face unexpected challenges or looking for a specific asset you need. Who would you turn to as a solo practice owner when you support? In addition, being surrounded by other successful business owners can be very motivating and helpful, especially when you are just getting started. It can pay big dividends to leverage the experience of those who came before you!


Pros of Opening a Private Clinic

Marketing and Brand Freedom
One of the biggest pros of opening your physical therapy practice is having complete control over naming, marketing, and branding. You can come up with a unique name and logo, integrated marketing campaigns, and develop a brand that reflects the vision you have for your clinic. On the flip side, the brand recognition of a nationally recognized franchise cannot be understated. Patients know, love, and trust the FYZICAL brand and experience, and it attracts patients who are familiar with the quality of care and services - often before the clinic even opens its doors. A new name in the industry is going to take a lot of time, money, and effort to have the same reach as a nationally recognized franchise brand. 94% of our franchisee websites rank #1 in their local market for Physical Therapists Near Me. In addition, using this business model, when you are ready to step back from treatment – your practice will continue to thrive because it doesn't rely on a doctor's namesake to attract patients, it's a trusted household name that patients know will deliver the most comprehensive patient care – regardless of who the practitioner is.


Range of Service Offerings
Depending on your location, budget, and interest level, you can offer a variety of services in addition to physical therapy. Many physical therapy clinics provide massage therapy, dry needling, pelvic health, injury & surgical rehab and more. The opportunities are endless when you open your own clinic, but FYZICAL allows for this kind of owner autonomy as well. While most franchise concepts are very strict about what you can and can't do as a franchisee – FYZICAL understands that private practice owners and their unique talents, services, and offerings are what make them great providers in their local market! We encourage and support owners who want to add additional services and offerings to their practice – even when not every location will do the same.


Considerations for Physical Therapy Practice Ownership
When opening a physical therapy private practice, consider the goals you want to achieve. They may be based on lifestyle and your growth and retirement goals.


Work Life Balance and Overall Lifestyle
Many physical therapists opt to open a private practice on their own because they are comfortable with the risk and trade-offs. They want to work for themselves without the burden of managing employees. Others may want to start small and scale to multiple locations or entire regions, while still others won't want to treat at all and prefer a semi-absentee management style. There is room for all these objectives as a private practice owner or a franchise owner – but franchising will give you the kind of support you need to make these transitions on your practice ownership path.


Growth Driven – Multi-Location Practice
Owning your own private practice means that you can grow your business however you want or need and choose your location without the constraints of a territory. However, there may be challenges to scaling your business as a solo owner. Franchising allows owners to easily grow and scale their practice - providing the tools, support, and one-on-one guidance to make the transition smooth while simultaneously providing a system of checks and balances for scaling readiness. Partnering with FYZICAL for franchising means you have reduced costs, access to support and a community, and overall, more resources. 47% of all FYZICAL Franchisees are multi-unit owners because of the low competition, broad client base, and flexible model. If you're looking for more information about Multi-Unit Ownership opportunities with FYZICAL, contact us here.
People Also Ask:
How Much Does a Physical Therapy Clinic Startup Cost?
The Top 5 Physical Therapy Franchises in America
How to Choose a Location for your Physical Therapy Clinic Startup
How to Build a Physical Therapy Business Your Competitors will be Jealous of
How to Market Your Private Physical Therapy Practice
Resources You'll Love:
The Comprehensive Guide to the FYZICAL Investment Opportunity - No Healthcare Experience Required
How to Fund Your Physical Therapy Practice
Love Your Life: Start Your Own Physical Therapy Practice with FYZICAL
Webinar: Healthcare Franchising 101: Is Franchising for Me?
---

Ready to explore the opportunity with FYZICAL Therapy & Balance Centers? Learn more about the benefits of franchising with FYZICAL when you download our guide, 5 Reasons to Consider a Franchise Model for your New PT Practice.