Like any other business, a physical therapy business relies on its customers to earn revenue. Physical therapists market their practices to create brand awareness, build trust and maintain customer loyalty. There is stiff competition in the healthcare industry; your business will need to use excellent marketing strategies to attract and retain customers.

Here are the best marketing strategies to use for your physical therapy business:
1. Establish Your Brand Identity
Successful marketing of a business requires understanding your customers' needs and having a solid identity. Start by presenting your brand to the target audience in a more attractive way than your competitors.

You will need to explore your market and offer your patients unique services. FYZICAL clinics provide outstanding balance and vestibular services to differentiate themselves from other physical therapy businesses. Focus on adding value for your patients and differentiating your practice from your competition; it will help build more brand awareness when you stand out among other physical therapy businesses.
2. Gain Connections Through Community Engagement
Community events and marketing campaigns can help you capture potential patients for your physical therapy business. These interactions help create brand awareness for your clinic. By engaging with your community in this way, you will be able to discuss deeper details about the valuable services you offer, which will earn your prospective patients' trust.

Community events create a forum to address the public's concerns and curiosities about what you do. Many patients are unaware of direct access opportunities or the wellness services that a PT can provide. A community event allows you to knock down barriers of perception in your industry and get FaceTime with your prospective patients resulting in trust equity and a likely conversion to becoming a patient in your clinic when a need for physical therapy arises.
3. Improve Your Online Presence
Today, most people are searching for products and services online – including their doctors. Create a website for your business clearly outlining the services offered, your credentials, the types of insurance you accept, and contact information. You will need to demonstrate an online presence through active social media accounts on Twitter, Facebook, and Instagram, where you can make advertisements and engage a wide range of prospective patients. Don't underestimate the importance of your online listings like Google my Business, Healthgrades, WebMD, and RateMDs – they often rank high in searches, and you want to have a presence in as many places as you can.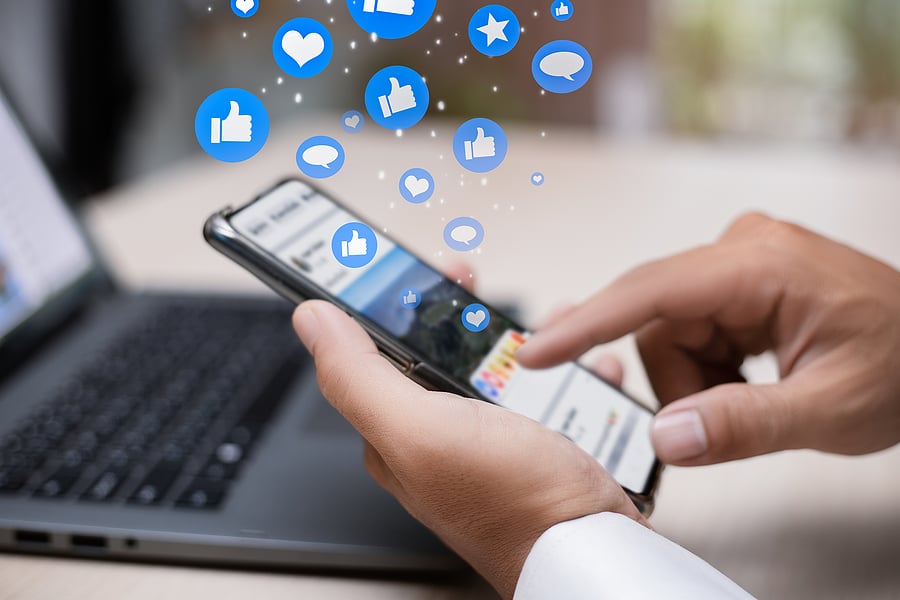 Create blogs and ask your patients to post positive online reviews of their experience in your clinic, as well as you as their provider. Be sure to respond to all reviews – even the negative ones. It will help show the public that you are an expert in your physical therapy business and will help to drive interest in your services.
4. Collect Emails from Patients
When a patient is already in your clinic, collect their email so you can continue to market to them and bring them back into your clinic, as well as help keep your clinic top of mind.

Consider automating email campaigns that send email to a patient three months, six months, and one year after completing their plan of care to check on them. You can also include offers in those check-in emails for a free laser treatment, 15-minute chair massage, or a discount on supplements in your clinic.

Retaining an existing patient is excellent for the growth of your clinic because they already trust you. Building great patient relationships means they are likely to talk about their experience with their peers and refer business to you through word of mouth. Using email for these customers is a great way to do more peer-to-peer marketing because they are already big fans of your business and have had a positive outcome. Using this strategy, you might consider creating email campaigns with offers, like 'Refer a friend who becomes a patient and get a free laser treatment,' or 'Post a story to your social media about your experience with us and tag our clinic to be entered in a drawing to win a free ergonomic pillow.'
5. Consider Paid Ads for a Physical Therapy Practice
Advertising is not only done through organic social media but also in other ways that healthcare providers often underutilize: paid ads. As a physical therapist, you could consider printing flyers, posters, business cards, making ads on newspapers, radio, and television. Building awareness of your physical therapy business means you'll be top of mind when a patient needs your services.
Make sure when you start that you have a marketing plan and budget in mind. You don't want to waste money or resources on marketing strategies that may not be the best for your prospective patients or practice.
6. Build Positive Relationships at Your Workplace
Good relationships at a clinic benefit the patients and the staff as well. It promotes employee engagement, which leads to more productivity. Patients can access great care, which can lead to referrals. When your patients walk in the door to a happy, smiling employee who is ready to provide them the best care, your practice will stand out as the one they want to continue to come back to and one they will happily refer friends and family. Keeping the relationships within the workplace positive will only lead to the best results for your practice.

FYZICAL helps private practice owners market their physical therapy business, enabling you to convert more prospects to patients. Our business systems, clinical education, operational support, as well as our proprietary balance and vestibular protocols, provide a roadmap to help you take your physical therapy business to the next level. It's easier to reach your goals when you know the way! Contact us today to learn more.