Physical Therapy
6 Tips to Negotiate Insurance Contracts - Increase Reimbursements [2023]
---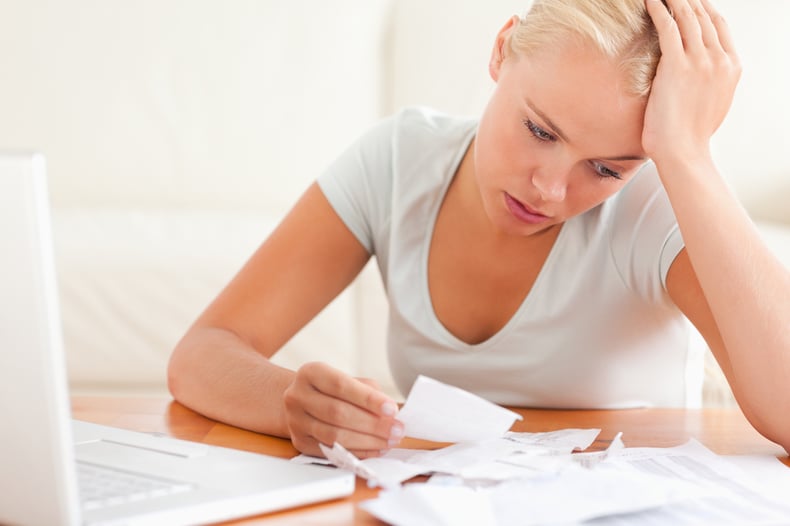 Many physical therapists face declining insurance reimbursements over time despite rising costs.
There are ways to ask for higher payment rates during contract negotiation.
We have 6 tips for negotiating insurance contracts and increasing revenues.
As you are all too keenly aware by now, there is no automatic increase in insurance reimbursement in spite of rising costs. Many physical therapists face declining insurance reimbursements over time, and the best way to combat this is to start asking for higher payment rates during contract negotiation. Between denials and decreasing reimbursement, it may seem inevitable that your private practice will make less and less money as time goes on, but that doesn't have to be the case. Read on to discover six tips for negotiating insurance contracts and increasing practice revenues.
You can breathe a sigh of relief because there are a number of ways to increase reimbursements and make more money – without treating MORE patients.
Negotiating payer contracts can be intimidating, but it's necessary if you want to earn more for the valuable services you provide. Dealing with insurance companies and negotiating insurance contracts can be frustrating and time-consuming, but you must always maintain a positive rapport with your payers. Try not to allow your frustration to get in the way of finding common ground with your payers. Maintaining a polite, professional relationship will set the foundation for better reimbursements in the future. Letting contracts live on in perpetuity is an enormous disservice to your practice that will end up costing you in the long run. So what should you focus on when you want to negotiate your contracted rates?
Payers that Reimburse Below the Medicare Fee Schedule & CPT Codes that get Low Reimbursement Rates
Ever get the feeling that some of your CPT codes are reimbursed well below what they are from other payers? Have you seen trends in your payers that once paid at 100% rate of Medicare, but have dipped below the threshold lately?
If you're using systems to consistently track your reimbursement from your various insurance payers, perform an audit and pull a report looking for payers who consistently pay below the Medicare fee schedule. If a payer was reimbursing at 100% of Medicare's threshold several years ago, they should be pay the same percentage today.

Use these insights to apply two effective ways to negotiate higher reimbursements in your contracts:
According to this article, some PTs noticed low-ball reimbursement rates for CPT codes they used frequently. The best approach you can take is to run a full audit on your most commonly billed CPT codes. "Run reports to look at your bill's top CPT codes and compare reimbursement with all your insurance contracts. This analysis will help you identify low payments for codes you're using frequently. The contract may pay a higher fee schedule for certain procedures but if your practice does not perform these procedures, negotiate a higher rate for the procedures actually performed in your practice."
Talk to your coders, if you have someone that you contract to code and bill for you it's worth having a conversation with them about payer-specific barriers. Often your coder will have incredible insight into each payers unique policies. During negotiations you can often be proactive and request specific allowances - but make sure you get it in writing!
You Provide Community Value and that Can Help You Negotiate Insurance Payer Contracts
What has happened in your business since the last time you negotiated your insurance contracts? Have you opened an additional location or increased your patient volume year-over-year? Are you reporting favorable outcomes? If so, this reflects well on the payer and helps them to attract more customers. Your practice location and hours can all play a role in negotiating your insurance contracts. Be sure to leverage your data for a favorable outcome in your reimbursement contract negotiation.
Cost of Living Increases May Allow Physical Therapists to Negotiate Insurance Contracts
When is the last time you pulled a report on your overhead costs year-over-year? You may be entitled to ask, at minimum, for a cost of living increase to your reimbursements. Look into your rent, health insurance rates for yourself and your employees, salaries, and your insurances. If you can prove a significant insurance increase, it's more difficult for an insurance payer to argue against your request for a rate increase. If you're watching your health insurance premiums rise, and your own practice reimbursements decline - it's worth a call to negotiate for a cost of living increase!
Use Outcomes Data to Support Your Insurance Contract Negotiation
You know you're providing valuable services, but you'll need data and numbers to support this argument when it comes to negotiating contracts. "Private practice owners that present objective patient data during payer contract negotiations tend to negotiate better rates—by as much as 3-10%" (WebPT).
When making the case for the value of your services, use concrete data about your practice's utilization, revenue, and expenses. Also include measurements of quality, patient satisfaction, physician referrals, and proof of a strong reputation.
Vague Payer Contracts May Be Costing Your Practice
Payer contracts may be full of confusing or vague words and phrases; don't let them slip by without asking questions. You never know what you might get locked into.
Some red-flag phrases to keep an eye out for are:
"Industry-accepted": Could be seen as a determining factor for your reimbursements. Push for a hard commitment to a specific number. Shoot for a fee schedule that is at least 100% of Medicare's reimbursement, but ideally 20% above.

"Except as otherwise indicated herein":

This phrase implies a hidden exception within the contract, and it's not likely to benefit the provider.
"Hold harmless patient member":

You are entitled to payment for services rendered, regardless of the circumstances of the carrier. The contract should clearly state that the patient is responsible for whatever the insurance does not cover.
Don't be afraid to ask for clarification or do your own investigation into the meanings behind anything you're unsure of. Your contracts should be clear and with no hidden surprises.
Other Ways to Increase Earnings in Your Physical Therapy Practice
You're not alone in looking for ways to increase your reimbursements. Being independent is tough, especially when hospitals and major corporations are soaking up higher reimbursements. In spite of these tips, you'll eventually hit a wall where you can't negotiate any higher, reimbursements will face cuts again, and your overhead and expenses will continue to increase.
Consider adding cash-based services and products to your practice lineup, or consider introducing an ancillary, like Balance Therapy, that will help you provide services that garner better reimbursement rates and provide opportunities for cash-based services within your practice. Want to learn more?
Download the free eBook, The Business of Balance
Learn more about the largest opportunity in physical therapy private practice
People Also Ask:
8 Ways to Generate More Referrals to Your Physical Therapy Business
Why Referral Management Matters When Running a Physical Therapy Clinic
Do You Know the Difference Between Profit and Revenue as a Physical Therapy Business Owner?
Multi Business Opportunity with Multiple Revenue Streams
Resources You'll Love:
E-BOOKS AND GUIDES:
7 Guiding Principals for Working on Your Practice, Not in it
14 Business Metrics That Every PT Owner Should Track
Learn How to Implement Digital Marketing to Grow Your Private Practice
WEBINAR: Strategies for Success in Private Practice