FYZICAL franchisee and otolaryngologist, Carl Stephenson, has seen tremendous growth in his practice since joining FYZICAL and implementing a Balance Center!
In this story, you can see what a difference just one year can make! The success story doesn't end there either…
Click here to see Carl's Q1 Update!
In the first quarter of 2018, Carl and his partners were pleasantly surprised to see that their numbers were up in all categories, AGAIN! Their ENT practice continues to be "supercharged" as Carl likes to say.
At FYZICAL, these are the kind of stories we hear frequently from our otolaryngology members. Often, these are folks that thought they could do balance and vestibular therapy on their own. However, joining FYZICAL became the answer they had been looking for all along.
Balance therapy is not just the answer to generating substantial ancillary revenue, but also to increasing hearing aid sales, allergy services, increasing new and returning patient visits and enhancing patient care. This fact is proven time and time again by hard-working ENTs in the FYZICAL Family.
FYZICAL owns the BEST balance program and the country and teaches its members not only about balance and vestibular therapy, but the BUSINESS of balance.
FYZICAL can help you implement a balance center in your existing ENT practice from start to finish. You don't have to reinvent the wheel, and you can start benefiting from this premier balance program immediately.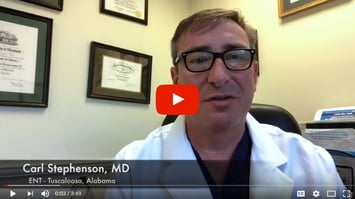 Click here to see how adding a balance therapy center to Carl's ENT practice was the secret to increasing hearing aid sales and much more!
Want to learn more about adding FYZICAL to your otolaryngology practice? Schedule a call with a FYZICAL Advisor