Recession-resistant, essential business ranked No. 66 on Entrepreneur's 2021 Franchise 500 list and on the 2021 Inc. 5000 Regional Florida Series
FYZICAL Therapy & Balance Centers, the country's fastest-growing physical therapy franchise with more than 400 open locations offering clients specialized services, such as balance therapy, has already been receiving industry awards in the first quarter of 2021 despite an ongoing pandemic and economic downturn.
Not only did the brand see

impressive revenue growth

of 3.6% in 2020 over 2019, but it has already ranked No. 66 on Entrepreneur's 2021 Franchise 500 list based on its favorable fees, support, growth, brand strength, and financial stability.


"We're proud to be recognized both as an impactful innovator in health and wellness and a premier business opportunity for those savvy business investors new to the industry or for physical therapists looking to transition their practice into a FYZICAL Therapy & Balance Center," Brian Belmont, the brand's CEO said. "We've seen tremendous growth over the past few years, and we have no plans to slow down anytime soon."

In 2021, FYZICAL also ranked on the Inc. 5000 Regional Florida Series. This follows last year's ranking as one of Inc.'s 5,000 Fastest-Growing Private Companies in the country for the fifth year in a row. These awards join an already extensive reel for the brand which last year was named one of Franchise Times' Top 200+, Forbes' Best Startup Employers of 2020, Entrepreneur's Top Franchises for Veterans, and Top 100 Brands for Franchise Culture by Franchise Business Review.


The FYZics Behind the Growth Trajectory
As the pandemic wrought havoc on the country's economy and health, FYZICAL was proud to be deemed an essential business. As a company that helps people restore their health through proprietary lifestyle products and unique techniques that help improve balance and overall wellness, FYZICAL's services became more relevant than ever during the pandemic, and they have the sales and growth numbers to prove it.
In 2020, the brand showed an impressive 3.6% growth in the face of the COVID-19 pandemic.

As the existing FYZICAL Therapy & Balance Centers saw their sales jump, more entrepreneurs looked to cash in on the brand's strength and its growing market. Overall, the brand opened 40 locations during 2020. In 2021, the brand looks on track to open 80 new stores.
"We're blessed that we're in a medical service because almost every single location was able to stay open as an essential medical service," Scott Wendrych, the brand's Chief Development Officer said. "We kept our locations open by quickly innovating telehealth solutions for clients and rolling out the platform seamlessly for franchisees. Many of the independent physical therapists that converted to FYZICAL franchisees wouldn't have been able to stay open, let alone thrive as we did."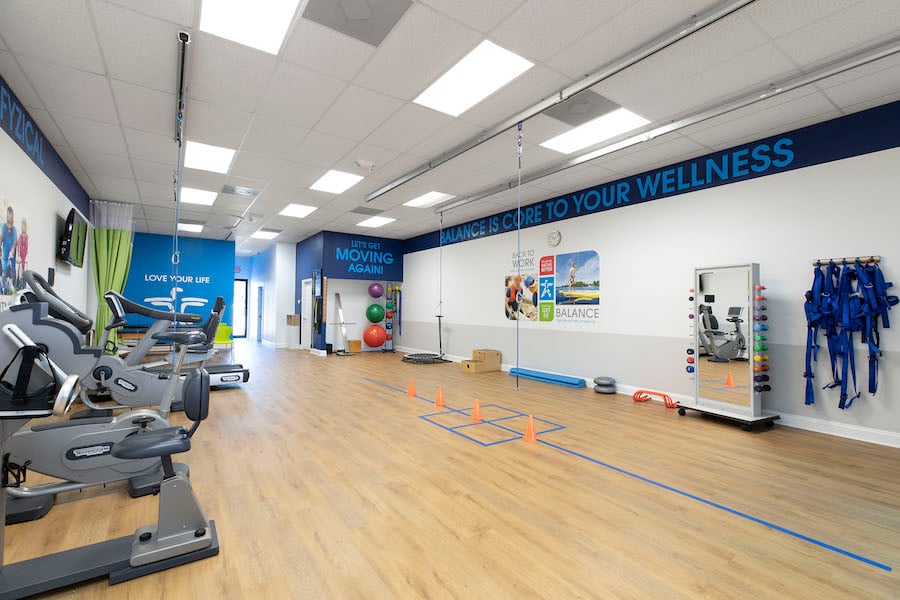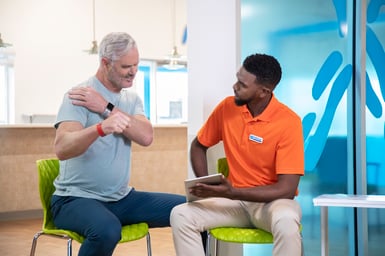 Why Invest in FYZICAL?
FYZICAL has emerged as a dominant force in the fast-growing physical therapy industry. By posting revenue growth during the single largest unemployment event in U.S. history, FYZICAL has earned the right to call itself recession-resistant and robust in the face of adversity.
Simply put, pandemic or not, customers still need FYZICAL's traditional orthopedic physical therapy and balance therapy services. Physical therapy concepts broadly provide essential services, but FYZICAL's proprietary services put the brand in a different league. No other physical therapy business has the revolutionary tools to treat inner-ear disorders — a notoriously difficult problem to remedy.
"Our balance treatments are unique to us and were developed by our team internally," said Wendrych. "It works for all types of patients who have balance and inner ear disturbances, like vertigo. Millions of people with those issues go untreated because they don't realize it's treatable."
On top of having a totally unique selling point, FYZICAL offers a simple business model that offers franchisees a path to profitability and few managerial headaches. The business rarely deals with cash, has little inventory to stock and relies on professional, salaried employees that take their careers seriously. Combine that with a low cost of entry and a small staff, and understand why FYZICAL has so many successful multi-unit franchisees and former independent physical therapists that converted their practice into a FYZICAL franchise.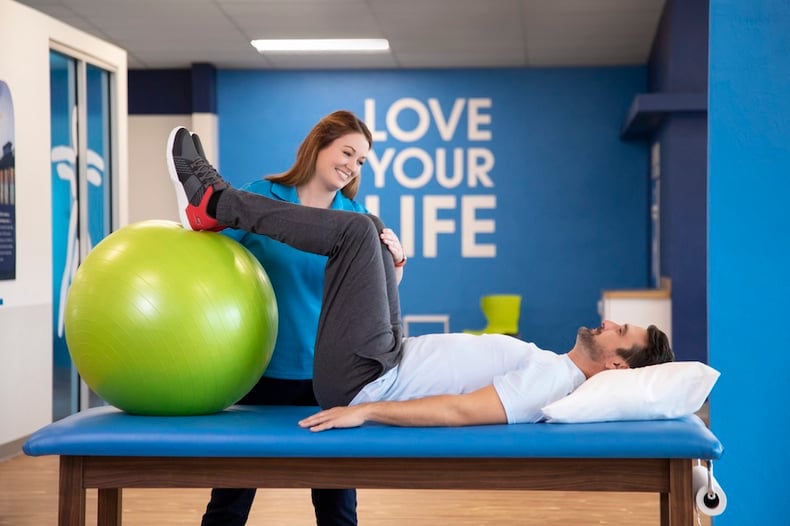 Why Now Is The Time To Franchise With FYZICAL
Part of understanding why now is the time to strike on investing in FYZICAL requires an understanding of the physical therapy industry at large. The U.S. has an aging population of wealthy Baby Boomers who are experiencing a decline in health. For anyone with a tricky inner-ear disorder, there's no better service out there for them than FYZICAL, as they prescribe no drugs or surgeries.
In short, FYZICAL has built a better mousetrap for the untapped and very underserved market for balance therapy. Once the news gets out of this groundbreaking treatment, franchise territories could quickly become unavailable.
That's why now is the time to invest in FYZICAL. It's a proven winning concept with no direct competitors and prime territories available for development.
For Jayne Thomas, a physical therapist who converted her practice into a FYZICAL franchise, she has seen her business so improved by the transformation that she's looking to eventually expand.
"We chose FYZICAL because of its stellar reputation amongst the franchise community, and because it could accelerate our business to a level it would have taken us years to reach on our own. We were fortunate enough to introduce this national brand to Sugar Land, Texas, bringing best practices and cutting edge equipment to our own local community," Thomas said.
Belmont said that the brand's 2020 revenue numbers validate what he knew all along: That FYZICAL offers the best business model to dominate the physical therapy space.
"For entrepreneurs hoping to help their communities live healthier, better lives, or for physical therapy practices looking to upgrade their operations, FYZICAL strikes the right balance in more ways than one," said Belmont. "We're proud to offer franchise opportunities to dedicated professionals looking to make a difference in people's lives and health, just as we're proud to post winning revenue numbers during a challenging year."
FYZICAL is actively looking for franchise partners interested in a lucrative investment opportunity in addition to existing physical therapists wanting to convert their practice and tap into the support of a national brand. Top cities that FYZICAL is eying for expansion include Atlanta, Phoenix, Minneapolis, Dallas-Fort Worth, Boston and other major cities across the U.S.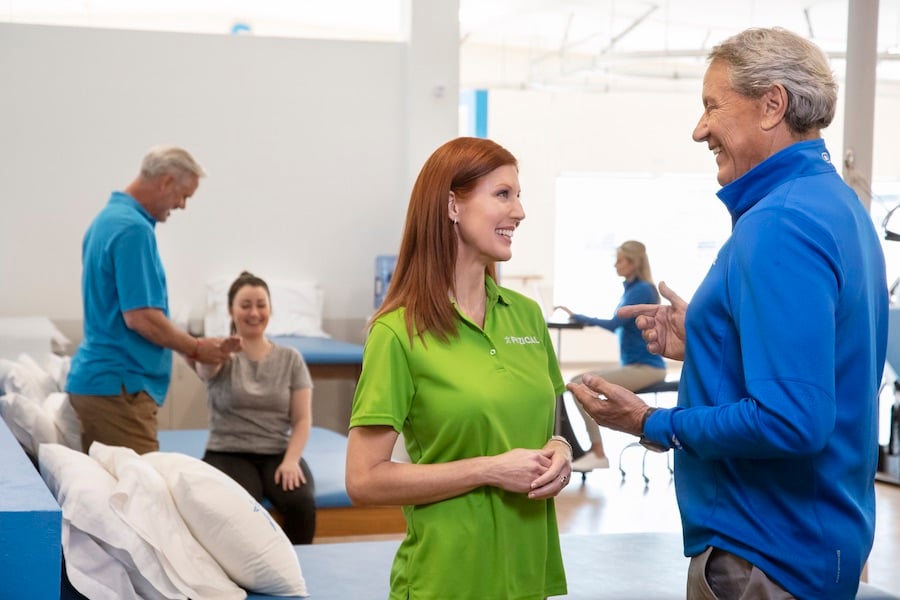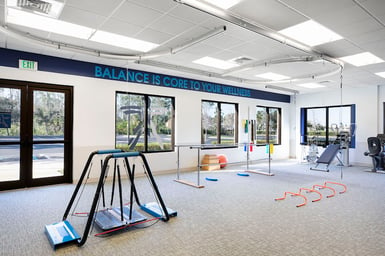 About FYZICAL Therapy & Balance Centers
FYZICAL is the fastest-growing physical therapy franchise in the United States and is headquartered in Sarasota, Florida. With more than 400 centers in 45 states, FYZICAL's revolutionary business model is designed to optimize profitability and growth and offers comprehensive patient care through unique balance protocols and healthy lifestyle products and services. FYZICAL is a champion of patient choice and direct access, and a leader in the future of health, wellness, and preventative care. For more information on joining the FYZICAL family, visit fyzicalfranchise.com.