Since the end of 2021 is fast-approaching, you may need to increase your revenue to hit your annual goals or you plan to increase your revenue in 2022. Although there are so many things that contribute to your revenue growth, there are a handful of steps you can implement right now to get the ball rolling.
Simply, keeping your appointment schedule full and maximizing the value of your patients are the keys to increasing your revenue. Here are 5 ways to accomplish this:
Decrease Cancellations and No-Shows
Cancellations and no-shows are going to happen no matter what, but that's no reason to turn a blind eye to them! Most cancellations and no-shows can be prevented if you and your team remain diligent. Download our free tip sheet to learn how to keep your patients engaged and improve their experience.
Increase Your Referral Conversions
Do you know your referral conversion rate? (That's the rate of referrals that come into your business and get scheduled). If not, you may be letting a lot of referrals slip through the cracks. You need to have a smooth system for collecting incoming referrals and following up to make sure they get put on the schedule for evals. We've developed an entire suite of resources for referral tracking and management tools, including this free guide that will teach you how to implement the most effective methods for a PT private practice.
Offer Performance-Based Incentives for Your Staff PTs
By offering bonuses for great performance, your staff physical therapists will be incentivized to keep their schedules full and will achieve higher productivity. Money can be a great motivator in many cases and if your employees are performing better so will your revenue.
Offer Retail Products in Your Practice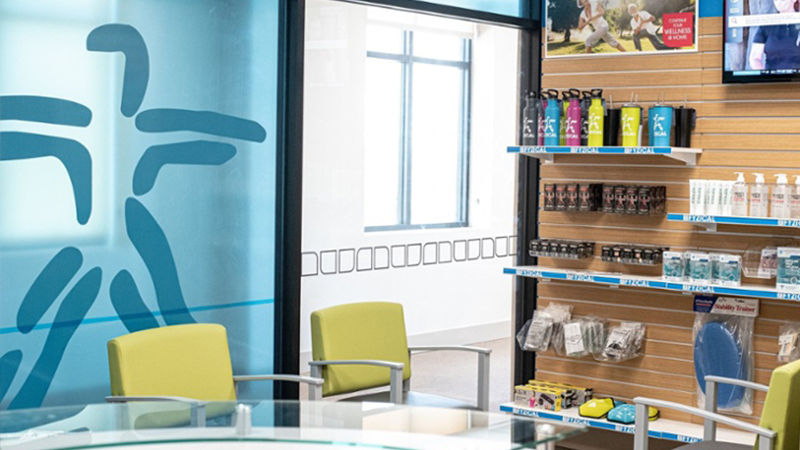 If you don't already offer products in your practice – you should! There's no need to be pushy with these products, just offer products that will benefit your patients. You are the expert on the best PT products available to improve health and wellness, why not offer them right there in your practice and save your patients time searching for them elsewhere? If you're already offering retail products in your clinic, here's how you can skyrocket those sales to increase revenue.
Offer Extra Services to Your Patients
Although this could require additional staffing, offering extra services to your patients is a huge revenue generator and increases the overall value of each patient. Additional services like massage or weight loss would benefit so many of your patients, and give you a chance to keep your patients around longer after discharge.
Unfortunately, running a successful private practice requires dealing with numbers – not just treating patients. In order to be profitable and grow in this competitive industry, you need to manage your business like a business.
Learn More with Our eBook
Download our free eBook, 7 Guiding Principles to Working on Your Practice, Not In It - prepare your practice to operate smoothly and profitably when you're ready to step back from the day-to-day operations.
---

To learn more about how you can improve your financial numbers and gain business expertise, schedule a call with one of our FYZICAL Advisors today.