Growing industries offer the most rewarding investment opportunities. Healthcare is an integral aspect of human life, and demand for healthcare services continues to rise. The average American spends about $12,530 annually on healthcare, and national expenditure is projected to grow from about $4.1 trillion in 2020 to more than $6.2 trillion by 2028.
If you're considering an investment opportunity in healthcare, check out this comprehensive guide on why you should consider investing in healthcare. You'll also learn about three easy and profitable healthcare niches ripe for investment: massage therapy, home healthcare, and physical therapy.


Benefits of Investing in Healthcare Now in 2022
The latest report by the U.S. Bureau of Labor Statistics projects that the healthcare industry will create about 2.6 million jobs within the next decade. This figure is a reassuring indicator of the industry's growth – it also reflects the growing demand for healthcare services, which opens many opportunities for entrepreneurs to meet and cash in on the growing demand.
Other factors and trends that support this industry's projected growth include:
Overall, the most notable benefit of investing in healthcare now is the high likelihood of generating good returns on your investment. It is also worth noting that healthcare investments involve fewer red tape than you may presume.


Investing in a Massage Therapy Franchise
Massage therapy is a scientifically backed approach to manipulating the body's soft tissues to help with relaxation and healing. It is administered to help treat and manage mental conditions such as stress and physical conditions such as chronic pain. The massage therapy industry is currently valued at more than $16 billion.


Popular Massage Therapy Franchising Options
Some of the most popular massage therapy franchises include:
MASSAGELUXE
Massage Envy
Massage Heights
Elements Massage
Massage Green Spa
Be sure to conduct your own thorough research on your chosen franchise concept to understand their contracts' nature and financial claims. It is also worth noting that there are dozens of other franchise brands in this industry.


Starting Costs vs. Expected ROIs
Setting up a massage therapy franchise could cost you between $339,000 and $571,000. Each concept should be able to provide you with their franchise disclosure document which provides prospective franchisees with information about the franchisor, the franchise system, and many also include an Item 19 so you can evaluate each concept's financial performance for existing owners. The numbers vary by a big margin when it comes to potential ROIs, but most massage therapy businesses in the U.S. earn more than $80,000 annually.
Pros
Affordable operating costs (you are selling a service, not products).
Growing demand for massage therapy.
No mandatory career or certification requirements to own the business.
Cons
Heavy reliance on professional massage therapist labor
Extremely competitive market


Investing in a Home Healthcare Franchise
Home healthcare entails providing patients with personalized healthcare services at their homes. It encompasses a wide range of healthcare services. The home healthcare industry is currently valued at $264 billion and is expected to surpass $662 billion by 2027.


Popular Home Healthcare Franchising Options
Some of the most popular home healthcare franchises include:
FirstLight Home Care
Visiting Angels
Right at Home
HomeWatch CareGivers
Home Instead Senior Care
There are many other home healthcare franchises to consider. Don't forget to do your due diligence when choosing the ideal option for your investment needs and preferences.


Starting Costs vs. Expected ROIs
The cost of setting up a home healthcare franchise varies considerably. Depending on various factors, startup costs can range from as little as $35,000 to more than $100,000. Return on investment also varies by a big margin and can exceed $1 million annually.
Pros
Demand for home healthcare services is growing parallel to the aging population.
You don't need a background in healthcare to own the business.
You can scale the range of services offered.
Cons
Strict standards and highly regulated
Hefty legal consequences for breaching regulations, being non-compliant


Investing in a Physical Therapy Franchise
Physical therapy entails using physical methods such as exercise and massage therapy to manage and treat varying conditions, including chronic pain, post-operative recovery, and balance and vestibular challenges. Physical therapy is the care that aims to ease pain and help a patient function, move, and live better. The physical therapy industry is currently valued at about $40 billion.


Physical Therapy Franchise and Business Options
Some of the most popular physical therapy franchises include:
FYZICAL Therapy & Balance Centers
ApexNetwork Physical Therapy
Physical Therapy NOW
U.S. Physical Therapy
PT Solutions Physical Therapy
Several of these physical therapy franchises and businesses are featured in the Entrepreneur's Franchise 500. It is also worth noting that there are more franchises you can consider.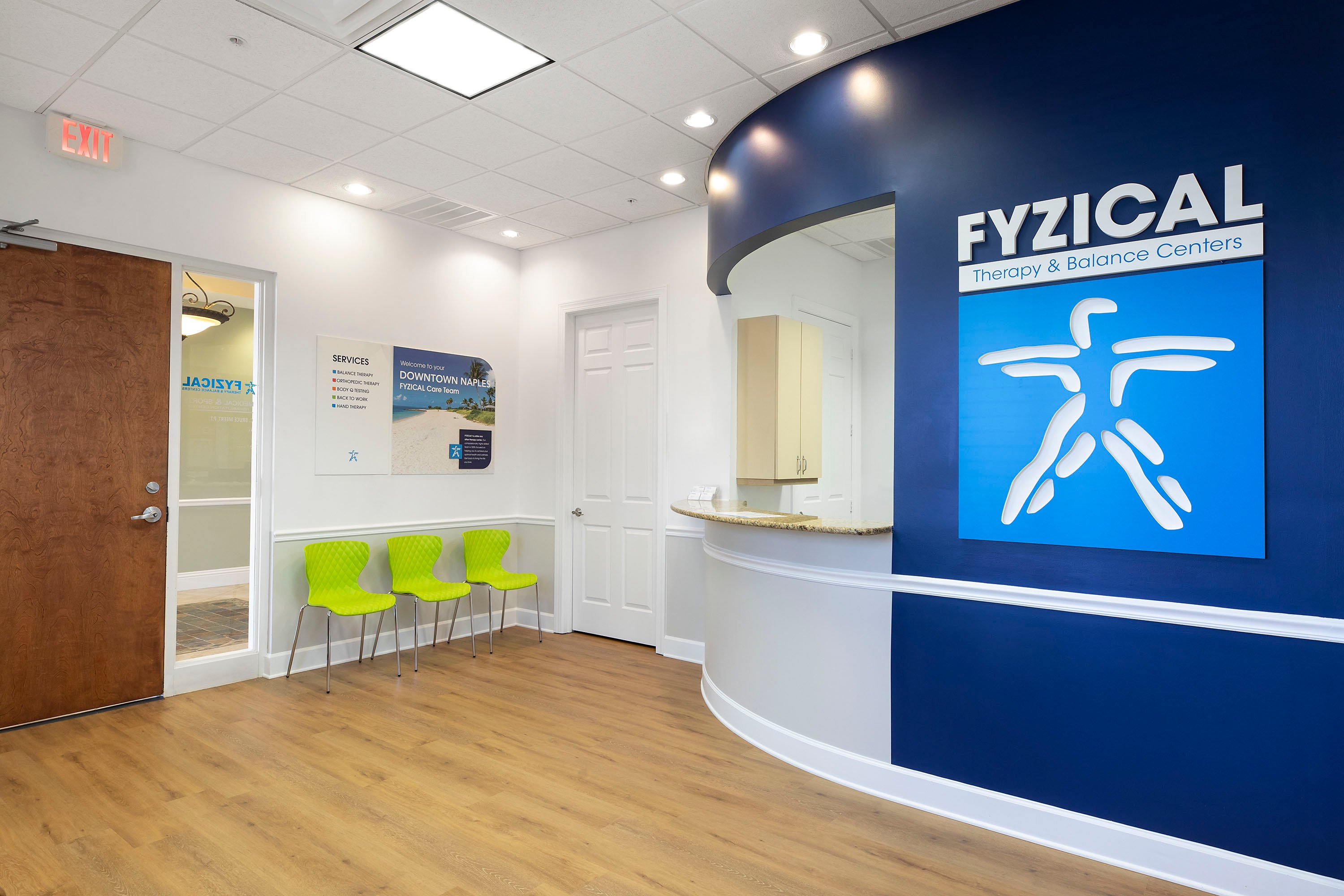 Starting Costs vs. Expected ROIs
The cost of setting up a physical therapy franchise varies considerably and the initial investment can range from $80,000 to $470,000. ROIs also vary considerably by brand as gross incomes can range from $250,000 to more than $2 million.
Pros
Flexible and affordable setup costs.
It mostly entails selling services, resulting in more manageable operating costs.
Small professional staff
It encompasses many varying techniques and services.
Cons
Heavy reliance on professional physical therapist labor.


The Value of Investing in FYZICAL for Your Physical Therapy Franchise
The physical therapy industry is valued at over $40 billion and is projected to grow at an annual rate of 4.7%. FYZICAL is the leading franchise brand in this industry, earning the #1 Physical Therapy Franchise title from Entrepreneur Magazine in 2020. Here is an overview of some of the benefits of investing in a FYZICAL physical therapy franchise:
Profitability – The FYZICAL model has been tested and proven to be highly efficient and profitable. Request our FDD, Franchise Disclosure Document, for details.
Additional Revenue Opportunities – Expand your revenue streams through added services and retail opportunities, like our FYZICAL supplements and merchandise.
Cutting-Edge Training – FYZICAL offers cutting-edge training tracks for every role in the business, as well as ongoing clinical education for your clinical staff. Stay up-to-date with the latest trends and breakthroughs in the industry, and enjoy the benefit of FREE CEUs!
Patient Conversions – The FYZICAL brand is nationally recognized and its products and services are in high demand. FYZICAL also simplifies conversion activities such as patient scheduling and billing.
10-Point Management System – The FYZICAL model utilizes a 10-point management system that makes operations more efficient and maximizes your profits so you can spend more time focused on patient care.
Unique Differentiator – The FYZICAL model proudly boasts a proprietary balance paradigm that is sought after nationwide. The FYZICAL Balance Paradigm uses clinical diagnosis and applied sensory mismatch theory to revolutionize the treatment of dizzy and balance patients.


---

FYZICAL offers three physical therapy franchise options: single unit (one franchise location), multi-unit (multiple locations), and Master Franchisee (an entire territory to resell franchise locations). With over 450 locations nationwide, FYZICAL has a strong community of franchise owners, you'll find the strong operational support you want and need to succeed in the franchise industry. Get in touch today to learn more about investing in a FYZICAL physical therapy franchise.