"I wish I had discovered this 40 years ago… or better yet, came up with the idea myself." – Bo Hamil, PT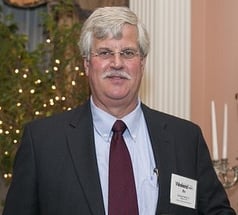 My name is Bo Hamil, and I currently own and operate one of the largest private practice physical therapy businesses in Georgia. A few facts about our business:
Our business is 39 years old
Our business generates over $8 million of gross annual revenue
At one point, in the 90's, our business had 10 locations
Today, our business operates out of 4 locations with 110 employees
Approximately 35% of our business is hospital and school contracts
I spend about 30% of my time treating (because I want to and still love it)
I'm in my 60's and thought I had a succession plan, but it was not shaping out…
My business was fine, but I did not like where we were positioned for the future.
Reimbursements continued declining.
Cost of operations continued increasing.
Our caseload was not as diverse as we desired.
Competition continued increasing.
I was spending way too much time working "firefighting" in the practice
One of my three children recently graduated with a degree in sports medicine (ATC) and obtained a Masters in healthcare administration. It's always been a dream, and our plan, for him to earn a leadership position in the practice. We have other leaders in the practice that have been with me 20-25 years. We want an internal succession, the question became could we achieve that in this healthcare environment?
My retirement plan?
I'm not one to take to a rocking chair. My ideal retirement is doing what I want to do more of the time, rather than what I have to do.
I want to write a book
I want to continue educating / consulting
I want to travel
I want to help others obtain their dreams.
These things would eventually happen…I hoped. But as the practice existed, I was not confident I could hand off the business to my son and other key staff and set them up for success.
For a while, I received mail, email, and every piece of marketing you can imagine from FYZICAL (much like this letter). I was under the assumption FYZICAL was another one of the corporate companies looking to buy our practice.
The redundancy of the marketing finally caused me to study FYZICAL. My curiosity peaked, so I said what the heck.
I flew to Orlando to explore FYZICAL… skeptically.
Everything I heard almost sounded too good to be true. So I did extreme due diligence:
We called and visited many of the FYZICAL members to ask about their experience

I brought my senior advisory on board to explore and apply a magnifying glass
I spent a lot of time researching the founder & we studied the success of FYZICAL
And I read their 'FDD' front to back to see if there were any 'catches' to be aware of
Here's what I found out:
EVERYTHING they were saying checked out. FYZICAL members were all happy and achieving great success. The owner and founder Jim Abrams is one of a kind, and one of the most brilliant individuals I've ever met. And there was no catch…
All 10 of my senior advisory board members, including myself, voted unanimously to join FYZICAL in June of this year.
In July, I brought in all 110 of my employees and had a kick off dinner to share the vision of our conversion to FYZICAL. I've never seen them so excited. Morale is at an all-time high, and they are all sharing the same vision as myself.
I hate admitting this, but…
My executive team has MBA's, MHA's and further Business degrees, I've been to the school of hard knocks for 39 years, was managing a relatively large and successful business, but had no idea how elementary our business protocols and drill down were after learning from FYZICAL.
This was one of the major reasons my succession plan was going to be unsuccessful.
The first three months with FYZICAL have been eye-opening. In fact, I thought it would be easiest for me to share 10 things I've already seen in the first 3 months of being a member:
We're adding FYZICAL's balance program and are helping way more patients: Most of our outpatient staff have already certified in FYZICAL's Balance program. Our therapists are identifying many existing patients that will benefit from Balance. We envision a huge volume increase when we go public in all facilities.
My management team has become better business people.
My clinicians are learning new skills and becoming better therapists.
We're decreasing costs across the board… increasing our profit margin: We've lowered payroll costs, we're acquiring equipment at lower costs, receiving discounts on supplements, and expenses across the board are decreasing. When you're spending a few million dollars each year on expenses, this makes a big difference.
We're already seeing growth year over year, and expanding our budget for 2018
Brian Werner, FYZICAL's balance director is brilliant. Every one of my PTs, including those with balance training, cannot stop talking about how much this guy knows.
Every member of the FYZICAL family is extremely professional, over the top helpful, truly experts in their respective area, and are 100% dedicated to our success.
People can't wait to share what's working. I've been part of co-ops, roundtables, etc., but all of these groups tend to keep the curtain closed with their true success secrets. With FYZICAL, we're all in this together. People can't wait to share what's working, and it's good for everybody, which leads me to…
I had no idea how valuable other members become. We've got experts in every facet of therapy we can now call upon. And not to toot our own horn, but if you remember from the beginning… 35% of our revenue is from hospital contracts. I'm developing what is going to become the standard for developing these contracts with your local hospitals, which is going to be available to every FYZICAL member. Hospitals are doing this, and it's making a major comeback. This type of stuff is happening all across the FYZICAL family, and will only continue doing so on a greater level as we continue growing.
Back to where we started this thing…I'm finally comfortable with my succession plan and our ability to help other staff meet their dreams.
In fact, I am starting to plan my 40th anniversary (wow… I can't believe it's been 40 years). My wife and I are going to Europe. We both have family roots in Europe we want to see, and I want to walk the beaches of Normandy and say thank you. We're also planning to take our extended family to Alaska next year.
If your business is not green and growing… then it's brown and decaying. None of us in independent practice can afford to rest on the past. There is too much change.
It's never too late to start. I just wish I discovered FYZICAL a few years ago. (I really wish I thought of it 25-30 years ago!). I'm so excited for the future.
We now have the strength of something very large but still remain independent and make our own decisions utilizing those strengths.
If you want to remain independent and don't want to bow down to the corporate structures, FYZICAL is your answer.
And you have an opportunity to explore FYZICAL from the comfort of your home or office.
Click here to watch the Discovery Day Video and learn more.
I look forward to meeting you one day as a fellow FYZICAL family member,
Bo Hamil