Brand Triumph is FYZICAL Therapy & Balance Centers annual gathering of FYZICAL members to share business strategies, latest treatment protocols, celebrate success and so much more. If you didn't make it out to our annual Brand Triumph event this year in Las Vegas, no worries! Here's a quick rundown of the largest Brand Triumph to date!
This year, Brand Triumph was held in Las Vegas, Nevada at the Planet Hollywood Resort and Casino. During the day, FYZICAL members had the opportunity to network, meet with strategic vendor partners, learn about balance, marketing, sales, billing and so much more. In the evening, members got to experience everything the Las Vegas Strip has to offer!
Here's the play-by-play:
Brand Triumph Day 1: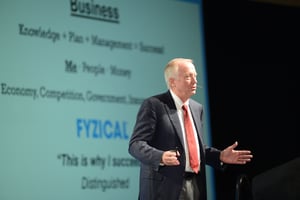 Brand Triumph kicked off bright and early Friday, May 4th with an amazing address from FYZICAL Founder and Chairman of the Board, Jim Abrams! Jim welcomed a crowd of 600+ FYZICAL members and guests with a recap of the beginning days of FYZICAL and the vision of the future.
Jim then handed over the torch (so to speak) to new FYZICAL CEO, Brian Belmont. This event was Brian's first with FYZICAL as CEO, so he took the opportunity to introduce himself to the crowd and give some insight on his background experience in franchising with Quiznos, Camp Bow Wow and Planet Fitness.
Brian addressed some areas for improvement and growth within FYZICAL, as well as his plans to make those improvements happen. With optimism and transparency, Brian outlined ambitious goals for the future of the company.
After a break to network with other members and vendors, Brand Triumph guests enjoyed a lesson on Optimizing your Marketing and Website from Digital Marketing Manager, Molly Dennehy and VP of Sales and Marketing, Matt DiMauro. Marketing in physical therapy was all the buzz this year, so this was a very valuable address.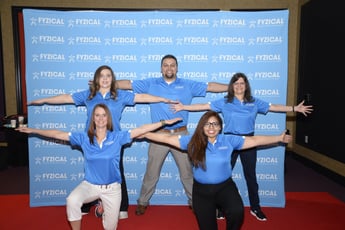 After lunch, attendees gathered in the main conference hall to hear keynote speaker, Jason Selk. Jason is a Performance Coach and former Director of Mental Training for the St. Louis Cardinals. Selk presented his "Mental Toughness" Workshop and how to get yourself mentally prepared to win every day.
The rest of the afternoon was filled with networking, a vendor expo and breakout sessions including:
Practice Excellence Management Workshop
Brain Health & Hearing Enhancement: Strategies for Success
Orthotics, Learn from the Pros
Brand Triumph Day 2:
Day 2 of Brand Triumph was Cinco de Mayo!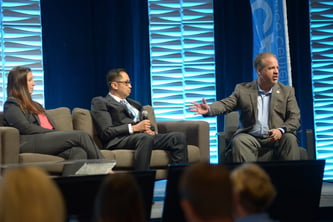 While some may have stayed out at the Black Jack tables late the night before, many FYZICAL members were up bright and early Saturday morning to join balance expert, Brian Werner, with PT Liz Kuba and Dr. Vien Phommachanh, MD for a panel discussion on "How to talk to your patients about fall risk."
Breakout sessions on Day 2 included:
Practice Excellence Management Workshop
BPPV Repositioning Maneuver Review
ProfitWare: Strategies to improve efficiency
The afternoon was filled with everything from increasing referrals, increasing sales and growth through diverse revenue streams. Guests gathered in the main hall for keynote speaker, Oren Klaff. Oren's presentation of his methods from Pitch Anything helped FYZICAL members understand how to garner facetime with physicians and increase referrals.
With the day coming to a close, FYZICAL recognized some of the top franchisees of the year and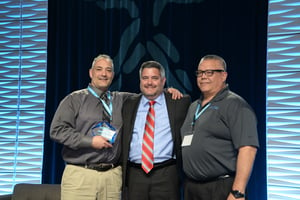 celebrated the success of the entire organization. FYZICAL Franchisees, Darryl Lopez and Pono Aiona from FYZICAL Fremont, CA were presented with the Franchisees of the Year Award. Congrats Darryl and Pono!
CEO Brian Belmont gave an inspiring final address at Brand Triumph and sent guests on their way to network with their colleagues and enjoy the rest of their Cinco de Mayo. Overall, the event was a major success and with lots of value to be gained from the keynote speakers and breakout sessions throughout the weekend.
Although it's sad to see it come to an end, we all take some great memories from the 5th Annual FYZICAL Brand Triumph event and there's so much to look forward to in the upcoming year! FYZICAL plans on celebrating even greater success at next year's event!
Don't miss out on even more great photos and videos from Brand Triumph. Follow us on Facebook at https://www.facebook.com/fyzicaltherapy/.
Also check out this highlight video below!